The word retirement is end of a chapter for everyone in whatever field they are working in. For some it comes with a moment to reflect back on, while some leave with a heavy heart. Then are few who finally get a chance to speak up on where they feel wronged. Former Indian test off spinner and two-time world cup winner Harbhajan Singh is one such. The 41-year-old retired from all forms of the game a day before Christmas. Once he made his decision official, the outspoken spin legend had a go at BCCI and also former teammate and skipper MS Dhoni.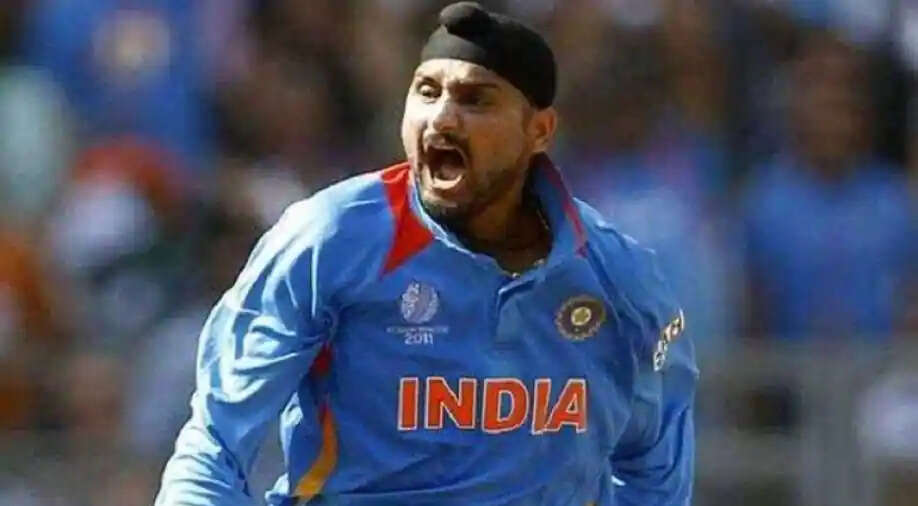 The sacking post the world cup win –
Harbhajan Singh was a guest judge in the hot seat of the Kapil Sharma show, which had the entire team which won the 83-world cup. Bhajji during the course of the show had a slight dig at Srikkanth the former Chief of selectors. He asked Srikkanth "Sir why did you drop me". This startled Srikkanth a bit till Gavaskar who was on live feed chimed in and said "Arey Cheeka bolden a tujhe Chennai ka Ashwin ko lena tha" . The pain in Bhajji's eyes couldn't be missed. Bhajji might have picked just 9 wickets in the 2011 World Cup win but he had played a huge role during the entire tournament as a go-to bowler for MSD who could contain the run flow. Harbhajan got injured during the in-famous tour of England in 2011, where India lost 4-0. It was to follow a period of unfair treatment which even left the fans in shock.
Constant sackings and call -ups –
Bhajji had to wait an entire year and a half to earn his call up to the Indian test team. He played the 2nd test at Mumbai against the visiting English side. He was under-bowled by MS Dhoni in a pitch which was assisting turn and bounce. While Ashwin bowled 42.3 overs for 145 runs and 2 wickets and Ojha bowled 40 overs for 5 wickets and 143 runs. The then 32-year-old was more a third change bowler with 21 overs for 74 runs and 2 wickets. His next tests came against Australia in 2013. Bhajji picked 5 wickets in 2 tests at Chennai and Hyderabad before he was dropped for good 2 years. His last test appearances came at Bangladesh and Galle in 2015 under Kohli. He picked 4 wickets in the two games.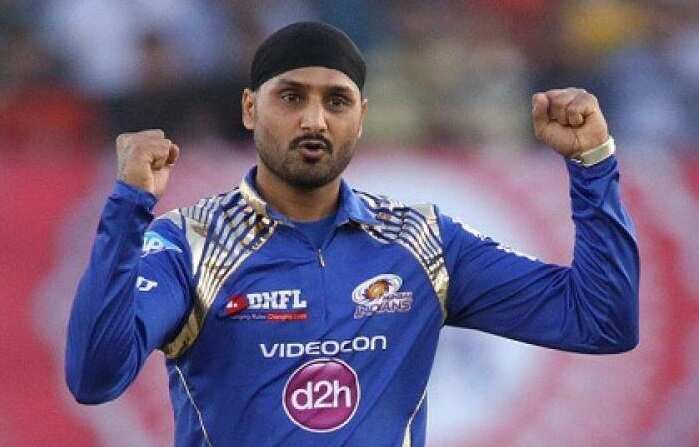 Ignored despite strong IPL performances –
Since 2011 when Harbhajan Singh was dropped from the Indian side, he had put in his best performances for Mumbai Indians. Late in 2011 he led them to a Champions League title win in the T20 format. We can all deny that IPL isn't given weightage and turn a blind eye, but everyone knows the truth. Since 2011 (apart from a sub-par 2012 IPL) Harbhajan Singh had a better outing than Ashwin every year.
| | | | | |
| --- | --- | --- | --- | --- |
| Name and year | Matches | Wickets | SR | Economy |
| Harbhajan Singh (2011) | 15 | 14 | 22.2 | 7 |
| R. Ashwin (2011) | 16 | 20 | 18.9 | 6.1 |
| Singh (2012) | 17 | 6 | 54 | 7.1 |
| Ashwin (2012) | 19 | 14 | 28.2 | 6.5 |
| Singh (2013) | 19 | 24 | 17.5 | 6.5 |
| Ashwin (2013) | 18 | 15 | 23.2 | 6.7 |
| Singh (2014) | 14 | 14 | 23.5 | 6.4 |
| Ashwin (2014) | 16 | 16 | 22.4 | 7.3 |
| Singh (2015) | 15 | 18 | 19 | 7.8 |
| Ashwin (2015) | 14 | 10 | 23.4 | 5.8 |
The above table shows the head-to-head off the two off-spinners. Apart from 2012, the off spinner from Punjab had been a terrific servant for Mumbai Indians. In that he decade Bhajji was part of 3 IPL titles and 2 Champions League titles for Mumbai Indians.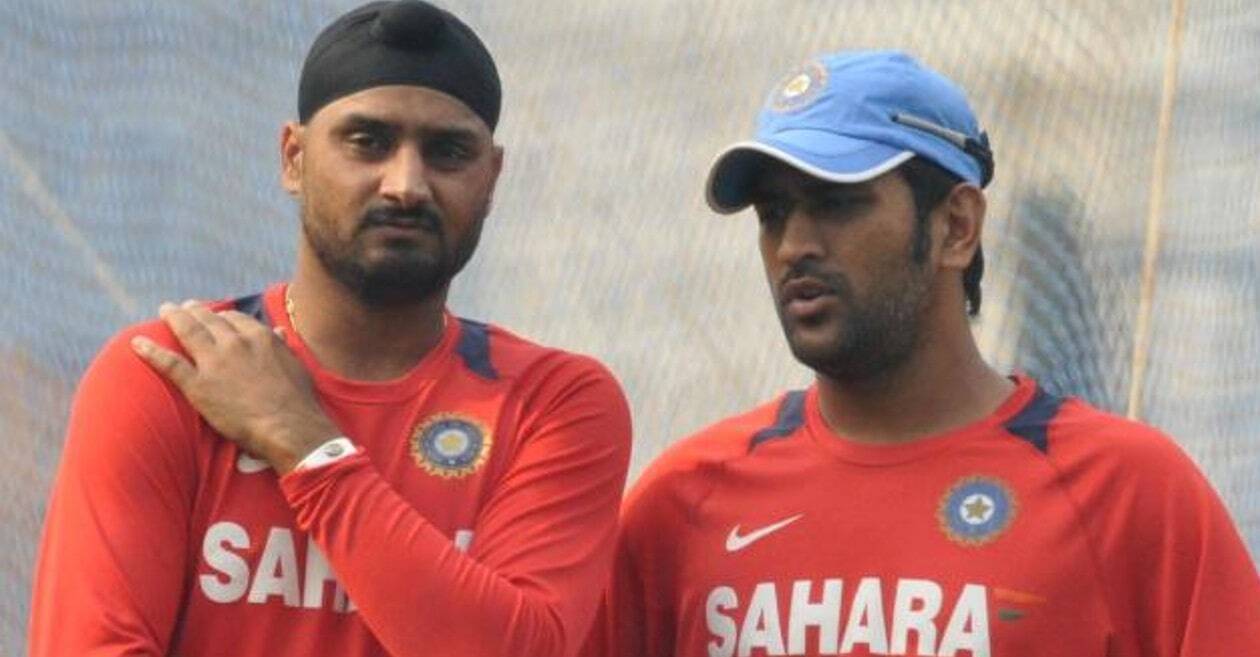 Lack of Support from MSD?
Post his retirement, Harbhajan Singh has minced no words about his feelings of his playing career which spanned 23 years. Bhajji while speaking to a major news channel said. "Luck has always favoured me. Just some external factors were not by my side and maybe they were completely against me. This is because of the way I was bowling or the rate at which I was moving ahead. I was 31 when I took 400 wickets and if I would have played another 4-5 years, keeping in mind the kind of standards I had set for myself, I can tell you that I would have taken another 100-150 wickets or more". Yes, MS Dhoni was the captain then but I think this thing was above Dhoni's head. To a certain extent, there were some BCCI officials who were involved in this and they didn't want me and the captain may have supported that, but a captain can never be above the BCCI. The BCCI officials have always been bigger than the captain, coach or the team"
Harbhajan Singh has a go at BCCI –
During the course of the conversation with Zee News, the 41-year-old legend had a go at BCCI. He said MS Dhoni was backed to the hilt while some of the other big-name players were given the short end of thew stick. Bhajji said "Dhoni had better backing than other players; and if the rest of the players would have got the same kind of backing, then they would have played as well. It wasn't as if the rest of the players forgot to swing a bat or didn't know how to bowl all of a sudden. The big names like VVS (Laxman), Rahul (Dravid), Viru (Virender Sehwag), and many others who took retirement later didn't get the chance.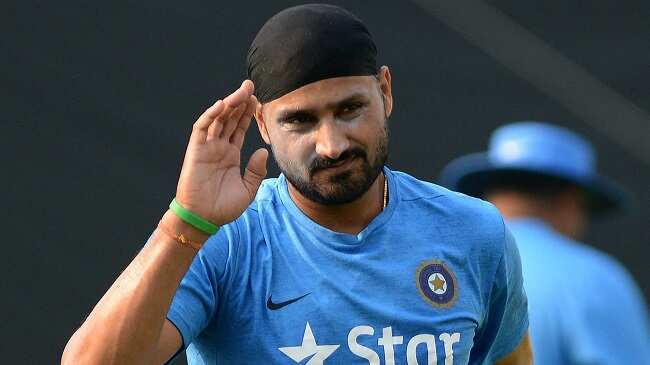 A career unfulfilled –
There is a lot of truth to what Harbhajan Singh said to the media. At 31 he still had a long time and service to give to the Indian test team. Considering he retired at 41 he could have played a decade more for India before calling it quits in the whites. He could have ended up perhaps as the greatest wicket taker for India. While one may not know if he would have gotten past the 800-wicket mark, he could have certainly finished near or above the 708-wicket mark set by Shane Warne. He also could have been a good partner in crime for Jadeja and Ashwin in home conditions while been a go-to bowler away from in SENA conditions where Ashwin tends to struggle.
One has to go back to the Kapil Sharma show to see the pain in Bhajji's eyes, and it was no laughing matter.