The TATA IPL 2022 season has been hogging all the headlines, and the fans are still getting glued to the action on the screen. The Indian team will be a busy bunch post the end of IPL as they are set to host the South African team for a 5 match T20 series. The series is a good opportunity for the BCCI to test its bench strength. The selectors will also be looking to give some players rest and then there is a question of out of form master batsman Virat Kohli.
BCCI makes its mind up on Kohli –
According to the reports doing the rounds, The BCCI and the Indian selectors are likely to rest Kohli for the 5 match T20 series. The former India captain has been having a dismal run with the bat in the IPL so far. Kohli has scored 216 runs from 12 games and has recorded 3 golden ducks. The rest might be the right thing as he can get his head around in to the right space and get back to form with some much needed break and practice.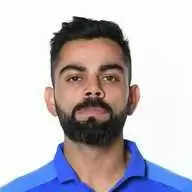 More seniors to be rested?
According to the reports, the selectors are also going to rest regular skipper, Rohit Sharma, KL Rahul, Jasprit Bumrah and wicket keeper batter Rishabh Pant. The idea behind this move is that they would need some down time after playing a long hard season of the IPL. Rohit Sharma too has been in bad form with the bat and hasn't scored a single half century this season in the IPL. The source in the know how said "Even skipper Rohit Sharma would require adequate rest with so much cricket being played. Some of the others include, KL Rahul, Jasprit Bumrah and Rishabh Pant, who all from time to time need rest.
New faces sure to be given a look -in
The selectors could reward young speedsters Umran Malik and Arshdeep Singh in the squad. While Umran has impressed everyone with his speed, Arshdeep has earned rave reviews for his control and accuracy and his miserly bowling in the death overs.
Apart from these names the likes of Sanju Samson, Dinesh Karthik, Devdutt Padikkkal and Shikhar Dhawan as well Ruturaj Gaikwad could be in contention. As far as the spin bowling goes one can be assured that the Kul-Cha jodi will be back in the fray.
Click on the link to get the real time cricket updates, news and match score https://t.me/+d_XknWYMHtY0MzJl