Indian Premier League 2022 saw its first major controversy erupt at the end of the Delhi Capitals versus Rajasthan Royals game. The match at Wankhede was poised for a close finish till the entire drama happened in the 20th over. The game might be done and dusted but the entire fiasco is still being spoken about world over. The shenanigans at the end of the game by Rishabh Pant saw him being docked the entire match as well a game ban to Pravin Amre and Shardul Thakur was docked 50% of his match fee.
Former South African captain holds Pant responsible –
Former South African captain and legendary all rounder Shaun Pollock as had his say on the whole fiasco. The whole drams started when the umpire did not get a no-ball to Rovman Powell. Visually it looked like the ball was way over waist height of the West Indian. The entire DC camp protested and the DC captain Rishabh Pant asked his players to walk off the field. With all this happening Pravin Amre who is in the management staff of Delhi Capitals too walked onto the pitch. Pollock while speaking about the incident to Cricbuzz said "It wasn't the behavior that the game deserved, was it. At the backend, it looked like Pant was signaling the players to come off the field, which definitely at that stage, I would find unacceptable. Even the coach being sent on... I think Pravin Amre was probably not wanting to run on (to the field), but he was told he needed to go and have a word. It was uncalled for"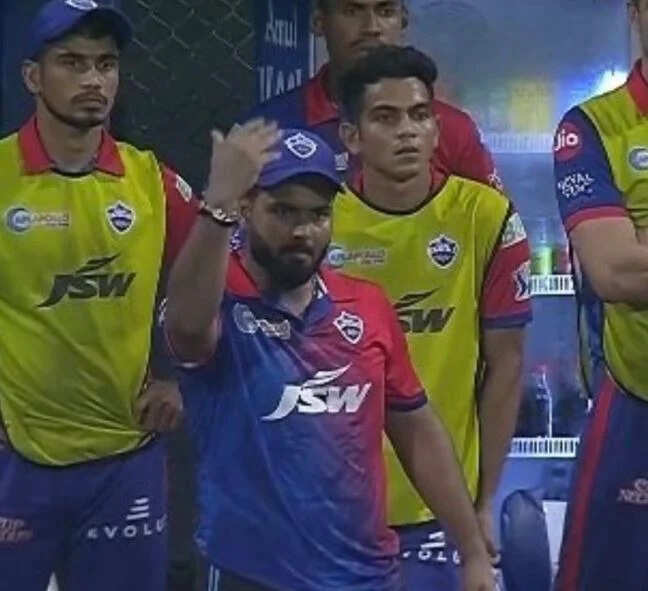 Pollock backs the umpires –
The on-field umpires have come under heavy cloud of criticism post the game yesterday. The fans at Wankhede were heard shouting "Cheater" and the fans on social media too have come out and verbally bashed the officiating standards the league has seen. Shaun Pollock though has given his take about the officiating when he said "At the end of the day, we have to respect the umpire's decisions. There are a lot of decisions that are sent upstairs under the protocol. But on that occasion, it couldn't be sent because it wasn't a wicket. I just think they need to respect the umpire's decision.
I think, when you watch a game of football or tennis, you think to yourself, 'those guys are behaving a bit iffy', and I think that was the case here"