Indian cricket team and fans were given a rude jolt on late Wednesday. Sanju Samson who was seen as a long term part of the Indian team had injured his knee during the 1st T20 on Tuesday. Samson who scored just 5 with the bat, went for a catch early in the Sri Lankan chase only to injure his knee.
The fans were surprised even more when 29 year old Vidarbha's wicket keeper batsman, Jitesh Sharma was given the call. Here a few things the fans have to know about the call up from Vidarbha.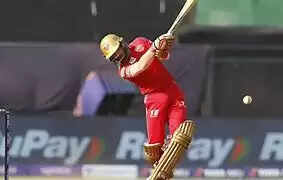 Jitesh Sharma- Brief Introduction
Born on 22nd October,1993, Jitesh Mohan Sharma has been around for nearly a decade in domestic cricket. Sharma, play fir Vidarbha and is considered a white ball specialist by the fans of Vidarbha cricket.
Jitesh Sharma's domestic numbers –
Vidarbha first fielded Jitesh Sharma in the List A and T20 matches in early 2014. He made his 1st class debut a year later. So far Sharma has played 16 first class games last of which came in 2017. He has scored 553 runs with 3 half centuries and an average of 24. In List A matches, he has played 47 games scoring 1350 runs with 2 centuries and 7 fifties with an average of 32.
Specialist T20 player –
In recent years, Jitesh Sharma has become a specialist T20 player for his state side. Sharma has played 76 T20 games for Vidarbha scoring 1787 runs with one century to his name. His strike rate of 147 is what makes him a standout player in the shortest format. His 74 sixes also shows his penchant for big hitting in the shortest formats.
IPL champion with MI but 5 year wait to make his debut –
Mumbai Indians picked up Jitesh Sharma in 2017 during the auctions and he was warming the benches the whole season. Rohit Sharma and his men went on to win the title by beating Rising Pune Supergiants in the final to claim their 3rd title. Good luck came the way of Jitesh five years later when he was picked by Punjab Kings for the TATA IPL 2022 season.
Impressive showing in TATA IPL 2022 –
Jitesh Sharma repaid the faith shown on him by Punjab Kings by scoring 234 runs from the 12 games he got to play. His best score of 44 came against Delhi Capitals during the end of the tournament. Sharma had a strike rate of 163, with 22 fours and 12 sixes during the course of the tournament.
Safe wicket keeper to seam and spin –
Jitesh Sharma might be considered a dynamite with the bat, but he is also a safe wicket keeper. Sharma has the penchant to do the spectacular behind the stumps, while standing up to the spinners or standing behind to the seamers. In the 12 games he played, Sharma plucked 9 catches and effected 2 stumpings.
A huge admirer of MS Dhoni –
Being a wicket keeper in India, one cannot look past the contributions of MS Dhoni. The former Indian captain has not only been an inspiration leader but also a wonderful gloveman. Dhoni is still known for his lightning quick reflexes and stumpings. Speaking to Sports Yaari, Jitesh had said "In India, everything starts after MS Dhoni. So there's no need to say, how inspiring he has been for every cricketer including me. He has been so incredible with his glovework. In my off time I try to watch his videos to understand how he handles pressure, takes the game deep or targets particular bowlers. By god's grace, if I get a chance to interact with him in person, will try to learn from a lot from him"
Proper 360-degree batter –
Jitesh Sharma is known to be a proper batters who can play around the field in the 360 degree route. He has the ability to play the cute and deft shots and also has the power game. During one of the IPL games in 2022, he hit a huge six which went out of the stadium. While he may look wary, his shots pack a punch and can travel a long way.
May not make his debut but a player to watch out for –
The very fact that, Jitesh Sharma has been included in the team has shown the selectors have an eye on him. He may not make his debut in Pune, with Ruturaj Gaikwad and Rahul Tripathi in the wings, but he is a player for the future. Still only 29, the big hitting and quick scoring Jitesh Sharma can be a safe option for India in the future, specially with the 2024 T20 World Cup in BCCI's sight. Jitesh Mohan Sharma is a talent that the BCCI cannot let go waste in the domestic cricket annals.