Kerala cricket was put on the map when Tinu Yohannan and then Sreesanth made their mark for India. If one wondered, Kerala was only producing fast bowling talent, then the emergence of Sanju Samson changed the picture. Kerala cricket has been producing cricketers who are ready to step on to the international stage.
In recent times the likes of Basil Thampi has been in and around the IPL teams and was close to an India cup in early 2018. Mohammad Azharudeen turned heads with his batting during the 2021 Syed Mushtaq Ali Tournament.
Rohan Kunnummal brief introduction and style of play–
Born on 10th May 1998, Kerala got a new dashing opener in Rohan Kunnummal in early 2020. Lanky by build, Rohan doesn't lack the power behind the shots and is a crisp time of the ball. He predominantly prefers to play on the off side preferring to use the cut and drive.
Slow start to his Ranji Trophy career –
Rohan Kunnummal made his Ranji Debut at the start of the decade on 19th January 2020. He played his first game against Rajasthan scoring 8 in his debut innings, before being absent hurt for the 2nd innings.
The youngster then had to sit out and wait for nearly 2 years before Ranji Trophy began again thanks to the halt due to the COVID 19 measures.
Taking 2021 season by storm –
The 2021/22 Ranji season saw the league phase games being played in groups with 3 games per team in early February. The knock out phases of the tournament was played post the TATA IPL 2022 season.
In the 1st game versus Meghalaya which happened to be Rohan's 2nd first class game, he struck an 98 ball 107 with 17 fours and a six.
Twin centuries in the same game against Gujarat –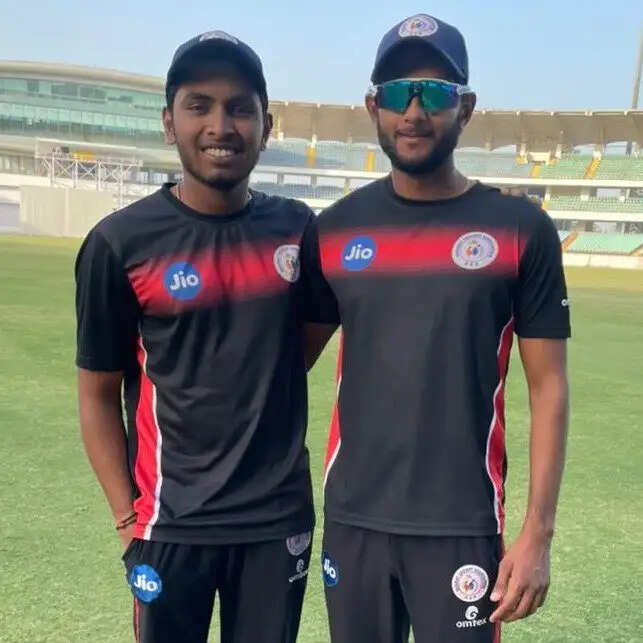 The highlight of the season came during the game versus Gujarat which was played at Rajkot. Gujarat scored 388 in the 1st innings thanks to centuries by Het Patel (185) and Karan Patel (120).
Rohan Kunnummal went after the Gujarat bowlers to set up the fightback as he scored a 171 ball 129 as Kerala took a 51 run lead. In the 2nd innings, Gujarat self destructed to be bowled out for 264 to give Kerala a target of 214.
The target was achieved with a run rate of 6 runs per over in a cinematic finish to the game. Rohan Kunnummal scored his 3rd century in a row and 2nd of the game with 106 off 87 balls with 12 fours and 3 sixes.
Finishing the season on a high –
The final game of the season saw Kerala take on eventual winners Madhya Pradesh. Yash Dubey with 289 and 142 by Rajat Patidar helped MP reach 585. Kunnummal added 129 runs for the 1st wicket with P. Rahul as he scored 75 runs off 110 balls with the game finishing in a dull draw.
Rahul during that season scored 417 runs from 3 games with 3 centuries and a fifty with an average of 139. One of the most pleasing aspects of his game was his strike rate which was nearly 90.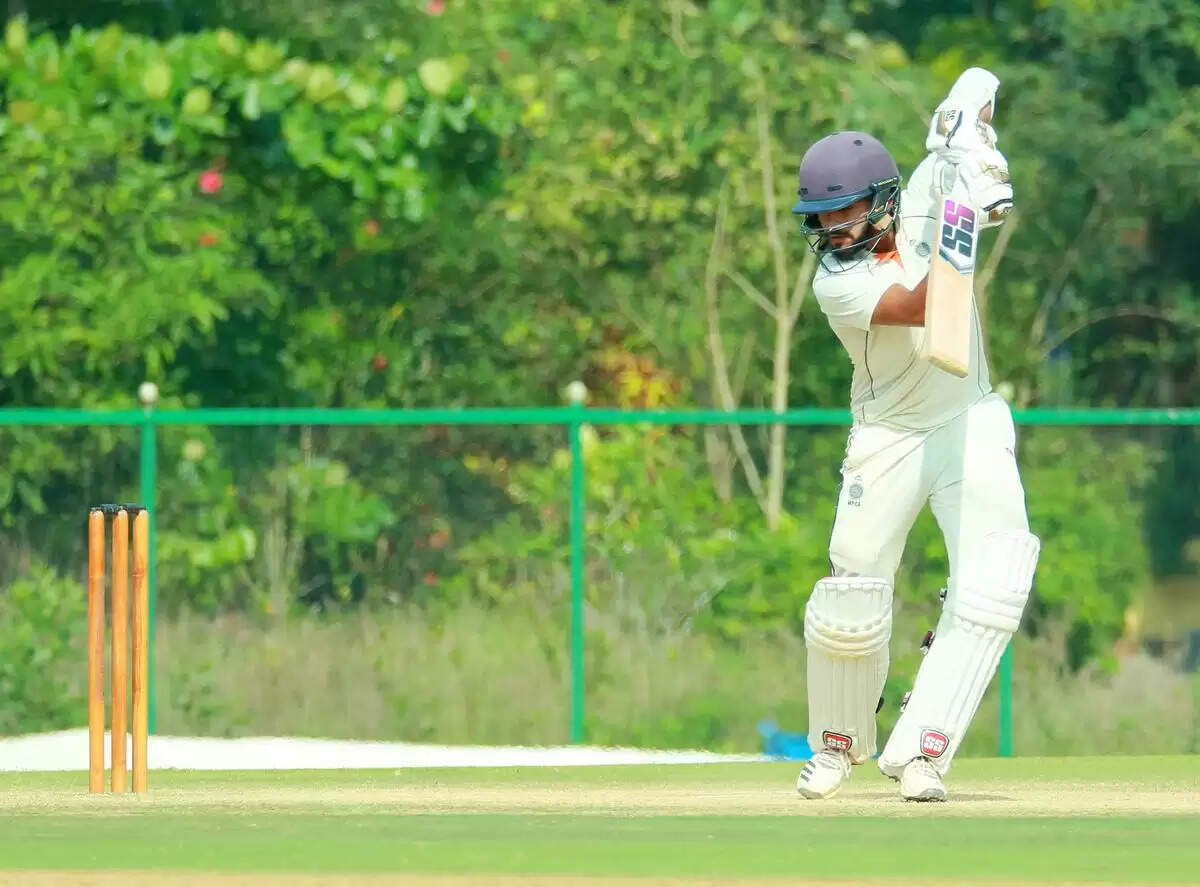 Taking Duleep Trophy by storm –
If one felt the Ranji exploits over the 3 games was a fluke, Rohan Kunnummal was keen to show he was no flash in the pan. Rohan made his Duleep Trophy debut against North Zone for South Zone.
South batted first and posted a huge 630 on the board with Rohan Kunnummal top scoring with 143 from 225 balls. In the 2nd innings he went after the North Zone bowlers scoring a 72 ball 77 to give his team a good start.
In the final against West Zone, he made his hist sub 50 score when he scored 31 before falling to Unadkat. Chasing an unlikely 529 to win, Rohan Kunnummal was the only bright spark for South Zone with 100 ball 93 as South Zone lost the final by 294 runs.
The 24 year old had made a great start to Duleep Trophy as well with 344 runs from the 4 innings with an average of 86.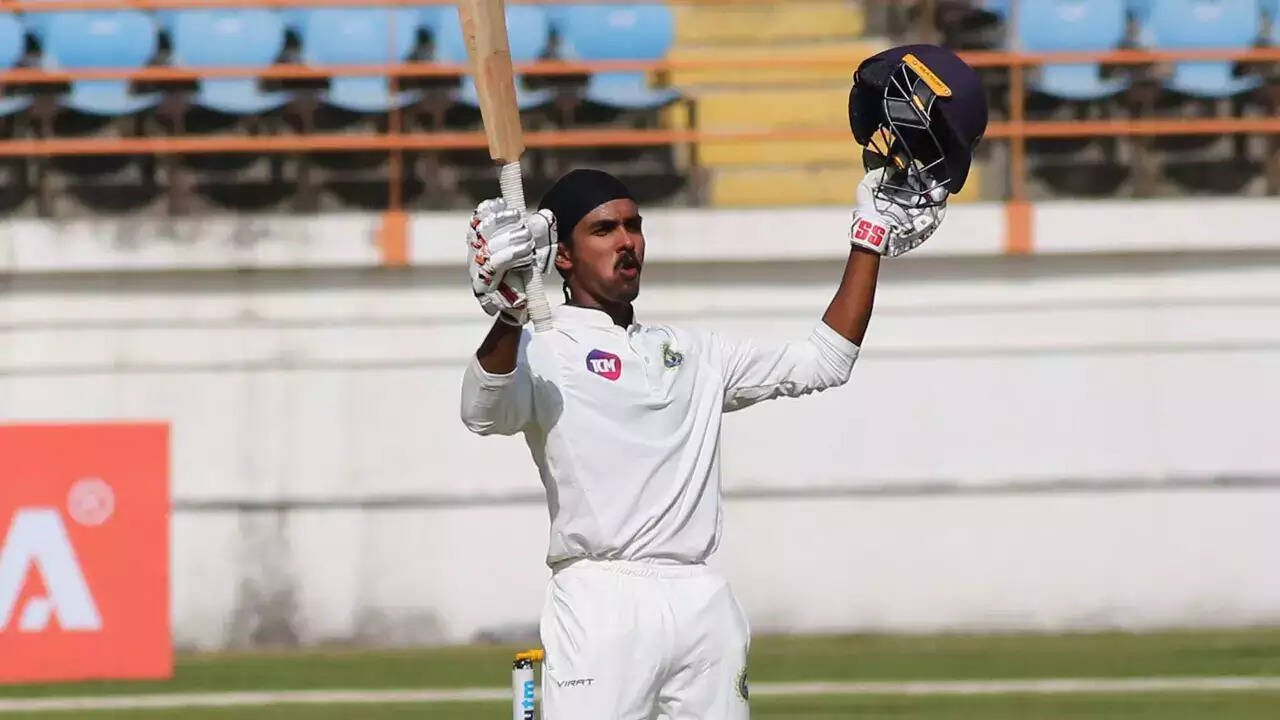 Setting the standards in white ball cricket –
Rohan Kunnummal played 7 games in the 2022 Vijay Hazare trophy and scored 414 runs. He hit 2 centuries and 1 half century with a best of 134 against Goa which came off 101 balls with 17 fours and 4 sixes.
Till now Rohan has played 16 List A games scoring 717 runs with an average of 55 and a strike rate of 101. In the first class format he has played 6 games scoring 769 runs with an average of 96 with 4 centuries and 3 half centuries.
He has notched up 100 fours already in first class cricket which is quiet a huge deal for a player who has played just 6 games. In the T20 format he has played 19 games scoring 531 runs with an average off 33 and a strike rate of 113.
Getting the India A call up –
Rohan Kunnummal and his tall run scoring and his quick starts caught the eye of the Indian selectors. He has been named in the India A squad to play the 2nd "Test" against Bangladesh A.
It will give the 24 year old a chance to rub shoulders with stalwarts like Cheteshwar Pujara and Umesh Yadav who are part of the squad. This is a chance the youngster will want to grab with both hands.
IPL teams on the lookout and a chance with RR thanks to Sanju Samson-
Rohan Kunnummal has already caught the eye of many franchisees before the Auction could take place in his hometown of Kerala slated to be held towards the end of December.
In a report carried by Sportstar, it was reported that Delhi Capitals, Kolkata Knight Riders and Rajasthan Royals had already called him for a trial. Speaking to Sportstar, Rohan had said "I had attended trials with Kolkata Knight Riders, Rajasthan and Delhi Capitals. I had received calls for a couple of more trials, but I couldn't attend them because of our State-team matches. I attended the three sessions during the break between the Syed Mushtaq Ali group stages and knockouts. Sanju (Samson) bhai had taken a few of us for the trials at Rajasthan. I was able to perform well in the match simulations with RR and DC. Obviously, the selection at the auction isn't in my hands and I am not thinking about"
An opener India is searching for?
Ever since the retirement of Virender Sehwag, the Indian Test team has missed out on a opener who could give them fast starts. Prithvi Shaw is currently in the forgotten files of Indian selection committee, while Mayank Agarwal seems to have run out of fuel with the bat. Rohit Sharma and KL Rahul may be run scorers but they do not take the game to the opposition when the ball is new. Shubman Gill on the other hand is a newbie in test cricket.
This opens the door for someone like Rohan Kunnummal who has shown glimpses of the attacking instinct that the Indian team may be missing. Speaking to Sportstar during a chat he had said that this natural game was to attack but he loves to play according to the situation. Further he said "If I get an IPL contract, it will be a great opportunity to showcase my skills. I don't think about an IPL contract too much, as it will add too much pressure. If it comes, well and good"
No matter what happens, Rohan Kunnummal is an exciting talent for sure. Whether that translates into an India call up or IPL contract, time will decide. For now the dreamy eyes of the young man Palakkad will hope to conquer the lands of Bangladesh. As they say dreamers should never be disturbed because they a destination to reach. In the case of Rohan Kunnummal that will be the hallowed turf of the Indian dressing room and lets hope the day isn't far off.