International sports and sportspersons are always under the scrutiny. The sportspersons are always under the microscope of the fans when they are on social media. Every move is analyzed, spoken about and debated after any post or tweet. Sania Mirza is a legendary name in the annals of Indian tennis. She has been married to Shoaib Malik for the last decade and more and her recent activity on social media has raised the eyebrows of fans in the social media platforms.
Trouble in Paradise?
Shoaib Malik married legendary Indian tennis star Sania Mirza in 2010. The duo have been supportive of each other and have been spotted together many times. Mirza who is currently on a break from tennis recently posted a story on Social Media which read "Where do broken hearts go? To find Allah".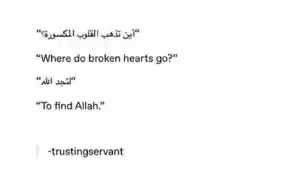 Rumors of break up surface –
According to the grapevines, it isn't all smooth sailing in the Malik-Mirza marriage. There are rumors of Shoaib Malik having an affair during the shoot of a show and this has caused a huge turbulence in his married life. According to reports the husband and wife do not live under the same roof any more.
Shoaib Malik's recent post for his son –
Shoaib Malik and Sania Mirza have a son named Izhaan Mirza Malik, and Shoaib recently posted a story on Instagram which read "we may not be together and meeting every day, but baba is always thinking about you and your smile every second. Even Sania Mirza posted a post on Instagram which read "the moments that get mem through the hardest days @izhaan.mirzamalik"
Shoaib Malik's recent cricketing activities –
Pakistan have made it to the semi finals of the ongoing 2022 T20 World Cup and are slated to face New Zealand. The match will be played on Wednesday at the Sydney Cricket Ground.
Shoaib Malik became the topic of debate as he was snubbed by the Pakistani selectors. Many called for the inclusion of the veteran all rounder to bolster the weak and fragile middle order. Despite this, the selectors decided to give the veteran the cold shoulder for the all important showpiece event in Australia.