Tupac Shakur had a famous song called Black Cotton and one of the memorable cyphers in that song was "One Homie, two homie, three homies POOF we used to have troops but now there's no more youth to shoot". If this song had to find relevance it would have a picture with Rohit Sharma, Virat Kohli and Shikhar Dhawan. The top 3 of Indian batting fenthralled the fans for over a decade. The relevance of the cypher will be known as we go ahead in this article.
The start of journey for Shikhar Dhawan –
Born on 5th December.1985 and born to Mahendra Pal and Sunaina Dhawan, Shikhar enrolled himself at St Marks Senior Secondary Public School. The school was the place where Shikhar would develop his love for game of cricket. The young Shikhar Dhawan wasn't any different from any of us who loved playing cricket with his friends.
His love for the game saw him join famous coach Tarak Sinha. The same Tarak Sinha who had coached the likes of Manoj Prabhakar, Raman Lamba, Ajay Sharma, Sanjeev Sharma, Atul Wassan, Anjum Chopra, Aakash Chopra and Ashish Nehra before him. Tarak Sinha also coached future Indian team mates like Rishabh Pant and Ishan Kishan.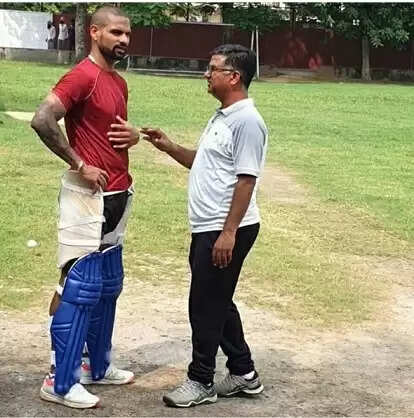 Baby steps at Sonnet Cricket Club –
Sonnet Cricket Club saw the young bright left hander from Delhi smash bowlers to all parts in the nets. The young fearless Shikhar Dhawan suddenly became the talk of the town. The bowlers and coaches and even Tarak Sinha new the young dashing batter was one for the future.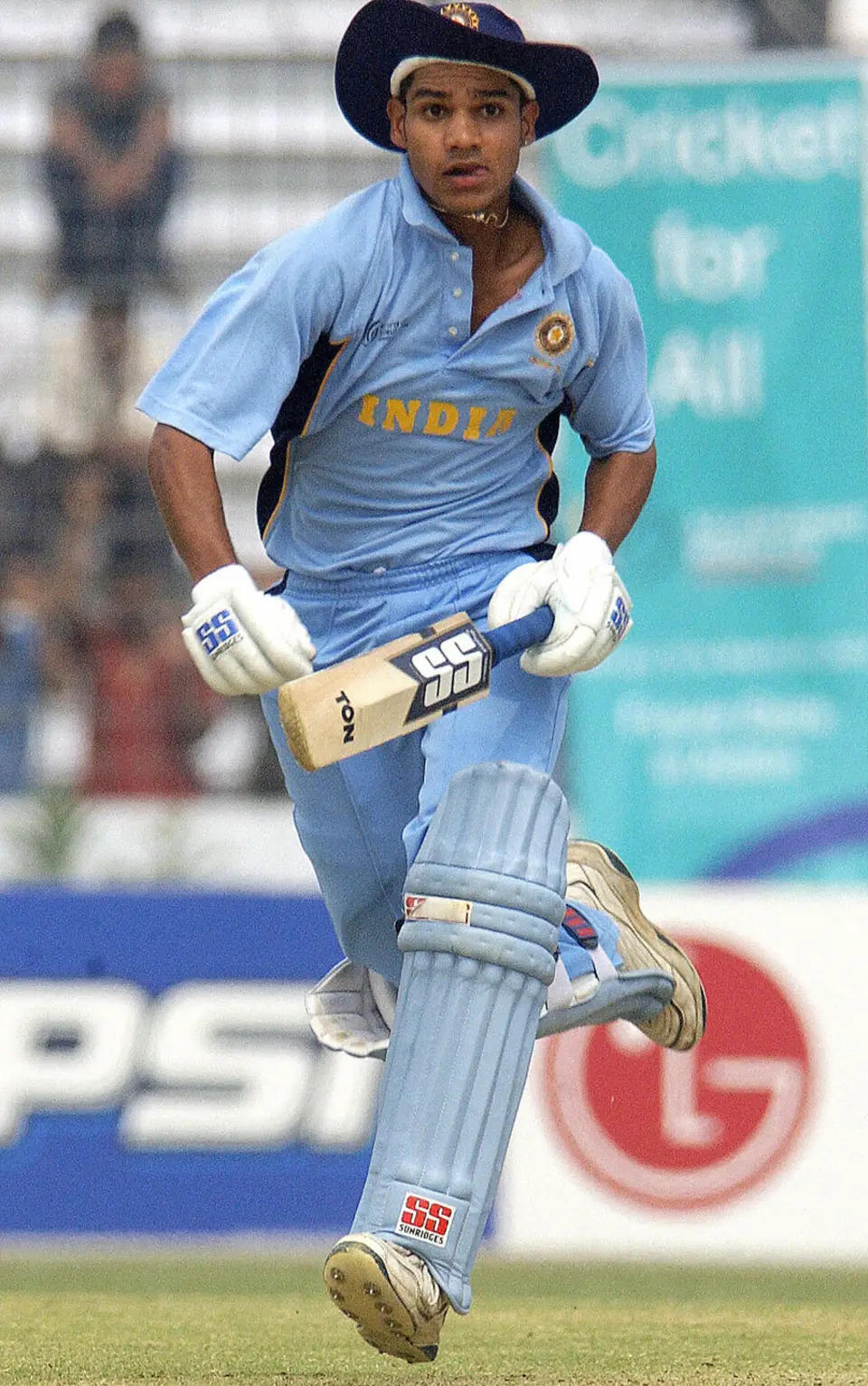 First glimpses of talent during Under-19 World Cup 2004-
India went into the 2004 Under -19 World Cup boasting of names with whom Shikhar Dhawan would go on to play for the men in blue. Ambati Rayudu was the captain of the side, which included Dinesh Karthik, Suresh Raina, RP Singh. The opening pair of the tournament was Robin Uthappa and Shikhar Dhawan with both being called Batman and Robin, as the duo went onto demoralize many attacks during the tournament.
Shikhar Dhawan began with 155* (138B) versus Scotland as India scored 425 and won the game by 270 runs. Dhawan then had scores of 4 vs NZ, 120 vs Bangladesh, run- a- ball 66 vs South Africa, 6 vs West Indies and 146 vs Sri Lanka. In the plate Semi Finals, Dhawan scored mere 8 versus Pakistan as India scored mere 169. Dhawan finished with 505 runs from the 7 innings with an average of 84.1. The 2nd best scorer was Alistair Cook with 383 runs and Xavier Marshall with 331 runs.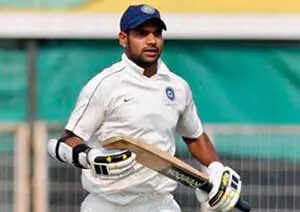 Ranji Debut and consistent performances –
Shikhar Dhawan made his Ranji Trophy debut in the year 2004 against Andhra Pradesh. In his very 1st innings the 18 year old scored 49 runs off 66 balls while opening with the India player Aakash Chopra. Dhawan and Chopra added 56 runs for the 1st wicket with Dhawan scoring 49 of those. Chopra went onto score 78 while captain Ajay Jadeja, the former India star scored 103* to help Delhi score 491 as the game ended in a draw.
That's season onwards, Dhawan was tirelessly working his way to make runs for Delhi in Ranji Trophy cricket.
| | | | | | | | |
| --- | --- | --- | --- | --- | --- | --- | --- |
| Year | Matches | Innings | Runs | Highest | 50 | 100 | average |
| 2004/05 | 6 | 11 | 461 | 130 | 2 | 1 | 41.90 |
| 2005/06 | 6 | 11 | 344 | 82 | 3 | - | 34.4 |
| 2006/07 | 6 | 9 | 353 | 106 | 2 | 1 | 39.2 |
| 2007/08 | 8 | 15 | 570 | 148 | 2 | 2 | 43.8 |
| 2008/09 | 6 | 7 | 415 | 118 | 3 | 1 | 69.1 |
| 2009/10 | 5 | 6 | 451 | 224 | - | 2 | 75 |
| 2010/11 | 7 | 11 | 486 | 149 | 2 | 1 | 44.1 |
| 2011/12 | 6 | 10 | 296 | 77 | 2 | | 32.8 |
| 2012/13 | 7 | 11 | 461 | 116* | 1 | 2 | 51.2 |
Horror ODI debut and inconsistent team selections –
Shikhar Dhawan made his ODI debut in 2010 against Australia and scored 0 in his only game. Dhawan got further 4 games the next year, against West Indies where he scored 69 runs with a best of 51. Despite scoring runs by truck loads in domestic cricket, Dhawan couldn't translate into success in international cricket.
Stirring comeback and ODI success for India –
The axing of his Delhi team mates, Virender Sehwag and Gautam Gambhir gave Shikhar Dhawan a chance to make a comeback to the Indian team. Dhawan made his comeback in 2013 during the ICC champions trophy where he got the golden bat. That year, Dhawan scored 1162 runs with 5 centuries and 4 half centuries with an average of 50. Never again did Shikhar Dhawan reach those heights despite scoring heavily.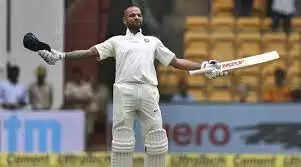 A grand entry to Test Cricket–
Shikhar Dhawan was already 27 when he replaced Virender Sehwag to partner Murali Vijay against Australia at Mohali. In a strange turn of events, he could have been out run out without facing a ball. Mitchell Starc, running into bowl lost control of the ball and it hit the stumps as Dhawan was out of his crease, but the Australians did not appeal.
That was the only chance as Dhawan scored 187 off 174 balls before getting injured and not batting in the 2nd innings. Dhawan scored 319 runs from the 5 test matches he played.
Declining form in the last few years –
Shikhar Dhawan scored 6 games each in the year 2020 and 201 scoring 290 and 297 runs both years with a best of 96 and 98. In 2022, Dhawan scored 688 runs with a best of 97 with 6 half centuries. While averages the last two years were 58 and 59.4, this year his average fell to 34.4 and a strike rate of 74.2 which is his lowest in all of his ODI career.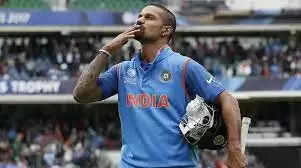 Shikhar Dhawan's love affair with ICC cricket –
There is something about ICC tournaments that bring the best out of Shikhar Dhawan. Earlier, we had told you about his 505 runs during the under 19 world cup. In 2013, Dhawan scored 363 runs with 2 centuries with an average of 90.75. Dhawan played his first ODI world cup in Australia, where he scored 412 from 8 games with an average of 51.5
In the T20 world cup, Dhawan wasn't as consistent, with 107 runs from the 8 matches he played during the 2014 and 2016 T20 World Cups. The T20 format was a blip as Dhawan played a short but crucial cameo in the 2019 ODI world cup. Dhawan played just 2 games scoring 8 against South Africa and 117 vs Australia before an injury curtailed his stay in the World Cup.
Continued success in red ball format and the first blip –
Shikhar Dhawan then toured New Zealand scoring 115 and 98 in the 2 successive innings. In the 3 tests versus England later that year, Dhawan scored 122 runs with a best of 37. He did not play the tests at Southampton and Manchester before coming back for the Oval test. Dhawan played 3 more tests in Australia 167 runs with a best of 81 at Brisbane.
Finding mixing success in Asian conditions –
Dhawan's next series was in 2015 where he scored 2 centuries, 173 away to Bangladesh and 134 against Sri Lanka at Galle. At home against South Africa, Dhawan got a pair at Mohali before scoring 150 runs without scoring an half century.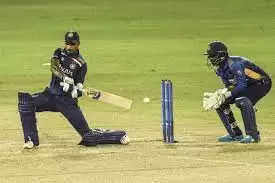 Feasting on Sri Lanka after dismal 2016 –
Shikhar Dhawan played just 4 tests in 2016 scoring 156 with a best of 84. Dhawan played the 1st test at Kolkata against New Zealand scoring 18 runs as bad form and fitness concerns saw him miss the entire grand home season for India.
In 2017, Dhawan played 5 tests for India and all of it were against Sri Lanka as he scored 550 runs that year. Dhawan had an average of above 68 with 2 centuries and 2 half centuries with a career best score of 190.
Achieving rare history and final test tour with India –
2018 was the last year Dhawan played test cricket for India and he wasn't even 33. The year began with 16 in each innings vs South Africa at Newland. In Afghanistan's first ever test match, Dhawan became the 6th batter to score a century before lunch where he ultimately scored 107.
The tour of England which followed next saw Dhawan score 162 runs with a best of 44. Dhawan did not play the Lord's test and by the time the series came to Oval, the writing was on the wall. Dhawan scored a sum total of 4 runs in his final ever test for India.
Home versus away struggle –
In 18 test away at SENA conditions and West Indies, Dhawan had scored mere 912 runs with 1 century and 2 half centuries. His away form specially against the new ball with swing and seam caused his downfall and eventual ouster from the test team.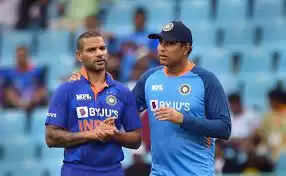 Captain in crisis –
Shikhar Dhawan had been entrusted the captaincy whenever the Indian team needed to rest Rohit Sharma and Virat Kohli. In the 12 games he led India, Dhawan won 7 games losing 3 and 2 games having no results. Dhawan won series in Sri Lanka, West Indies and Zimbabwe before beating South Africa at home. His only series loss came to New Zealand where India lost 1-0.
The Hitman and Gabbar show –
Shikhar Dhawan and Rohit Sharma formed a special bond and opened with each other in 2013. This was the first time they ever opened and that stand for nearly a decade produced 5148 runs with 18 century stands and 15 half century stands. The pair was just 2 runs away from going past Desmond Haynes and Gordon Greenidge record of 5150 to cement their name in the 3rd place behind Sachin Tendulkar and Sourav Ganguly and Adam Gilchrist and Matthew Hayden.
Shikhar Dhawan the man –
Early in his ODI career, Dhawan was known to be an angry man but as the years went by, Gabbar mellowed down. He was jovial, always up for a laugh and always had a smile even with his opponents. During a show which had Virat Kohli, hosted by Gaurav Kapur, the former India captain recounted an interesting tale.
Kohli recounted how a young Delhi player was irritating Kohli with constant questions about his kit and what not. Just when Kohli was about to blow his lid, he turned to Punit Bisht the wicket keeper and Shikhar Dhawan at slip and told his predicament. That's when Dhawan in all seriousness said "haan ladka thoda irritating ho sakta hai but theek hai woh bass note books main rehna chahta hai". Kohli said how both himself and Punit Bisht were laughing in the middle of a game with Dhawan trying to say Good Books and ended up saying Note books.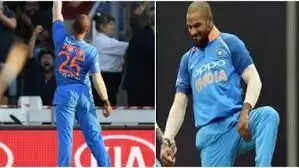 The famous thigh five –
One enduring aspect of Shikhar Dhawan was his celebration adopted from Kabbadi where he slapped his thigh. The celebration became famous after Dhawan took a catch or effected a run out and slapped his thigh and celebrated pointing towards the sky.
Thank you Gabbar?
Shikhar Dhawan hasn't found a place for himself in the ODI squad versus Sri Lanka early next year. This all but ends his chances to play in the 2023 ODI world cup thus bringing an end to his India career. If this is the end, Dhawan and the Indian fans can look back in the rear view mirror with glee rather than glum. Dhawan in his near decade old career has given Indian fans and the team moments that are worth remembering for a lifetime.
The relevance to the Tupac song Black Cotton is now significant. There is a picture, Dhawan on the left, Kohli in the center and Rohit on the right. Those weren't names and figures that was the engine room of Indian batting. Sadly one vital cog in the wheel has now come off and is rolling down the hill. Kohli and Rohit remain, for now, till when? No one knows as Tupac said " Looking through the highschool year book, reminiscing of the tears as the years took, One homie, two homie, three homies POOF, we used to have troops but no more youth to shoot"