Cricket fans across the world are waiting with bated breath for the start of T20 world cup. The biggest event of cricket begins on 16th October, with the tournament to be held in Australia. The eyes of the fans may be on the event, but there will others which will be watching the tournament. The scouts of TATA IPL teams, will be casting their keen eyes on the players during the course of the tournament.
Ravichandran Ashwin's bold statement about young Australian player –
Leading Indian spin bowler, Ravichandran Ashwin knows a thing or two about talent. The 36 year old off spinner has named Cameron Green as one player who could start a bidding war. Ashwin lauded the raw talents of the young Australian all-rounder Cameron Green on his YouTube Channel.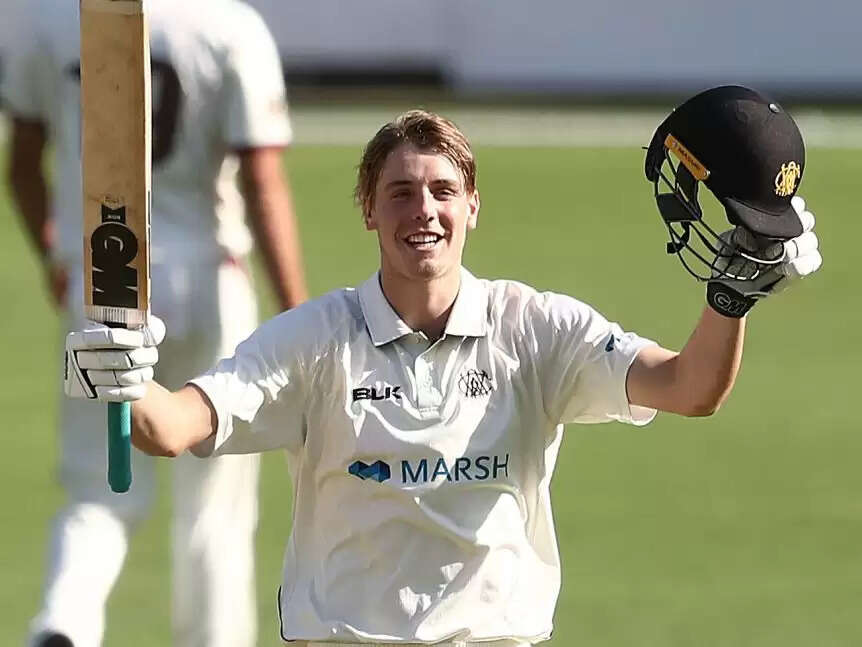 Here is what Ashwin said –
The 36-year-old is preparing for national duties currently and is also part of the national team for the 2022 T20 World Cup. Ashwin said "Just when everyone thought how he would do in the one-day format, he is proving his big-hitting skills. He's hitting them hard. In opposition to the spinners, he possesses his sweep shot. He also possesses long hits. Additionally, he is a tall fast bowler"
Cameron Green could fetch big bucks at the IPL 2023 auction –
TATA IPL 2023 auctions may be few months away, with the hammer down to fall on a select few players. According to Ashwin, if Green doesn't withdraw his name from the auction list, he could fetch a huge sum of money. Ashwin opined "If he doesn't withdraw, some clubs (in the IPL) may consider playing him on the powerplay and bidding for him this year. I have no doubt that a team would spend a fortune on him at this year's auctions "
Cameron Green's recent form for Australia –
23-Year-Old Cameron Green made his ODI and Test Debut late 2020, against the visiting Indian team. in recent times he has been shining with the bat and ball in all formats of the game. Green scored 77 in the Galle test win against Sri Lanka during the short series. In the 3 game ODI series against Zimbabwe, he picked his first five wicket haul in ODI cricket.
Match winner against the Kiwis –
Green played just two ODI games versus the visiting New Zealand team in the Chappell- Hadlee series. In the 2nd game, he scored 89 not out to help Australia win the series and followed it up with 25 not out in the final game.
Cameron Green's career so far –
The young all rounder has played 14 test matches and scored 723 runs with 5 half centuries. He has an average of 36 and has picked 15 wickets with the ball. In 12 ODI games he has hit 270 runs with a best of 89* and has 11 wickets. He has played just 1 T20 game and scored 2 runs and picked 2 wickets. His overall T20 record has seen him play 14 games and score 108 runs with a best of 36 and a strike rate of 102, while picking mere 2 wickets.