Rishabh Pant without doubt was earmarked for greatness ever since he made his debut for India in 2018. The 24 year old diminutive left handed wicket-keeper bat has taken to captaincy like duck to water. Elevated to captaincy during the last edition of IPL, Pant had led DC to the final 4, this year too they are in the mix for the qualification. Bowlers like Kuldeep Yadav have said how he feels with Pant as the skipper and getting the backing required. Now former Indian legendary cricketer Yuvraj Singh has come out to give his take on Rishabh Pant.
Yuvraj Singh asks BCCI to elevate Pant to captaincy –
Yuvraj Singh was a major catalyst for Indian cricket for nearly 2 decades. The left hander played a crucial role in India winning 2 world titles in 2007 (T20) WC and the 2011 ICC world cup. Yuvraj Singh was one of the biggest match winners for MS Dhoni in both those title wins. Speaking to Sport 18 in a show called 'Home of Heroes', the former India international spoke about Rishabh Pant as a captain. Yuvraj said "you must get someone ready. Like Mahi became captain out of nowhere, but they made him, right! Then he evolved. Keeper is always a good thinker because he always has the best view on the ground"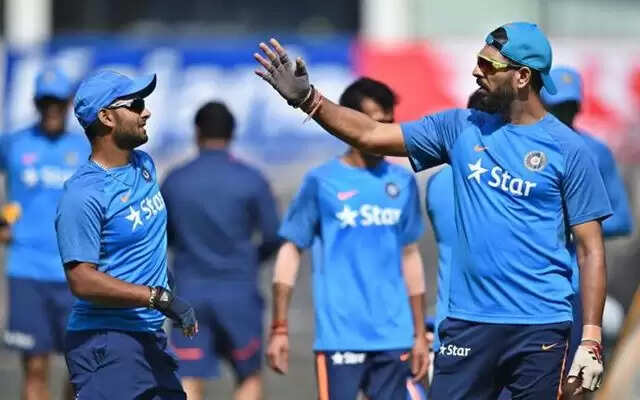 Yuvraj with a word of caution for BCCI –
The former Indian great also has words of wisdom for BCCI, when he said that one cannot expect Pant to do magic right away. If given the hottest seat in world cricket, the youngster needs to be given time and lot of patience should be afforded. Singh said "you pick a young guy who can be a future captain, and give him time and don't expect miracles in the 1st six months or a year. I feel you must believe in the younger guys to get the job done" .
Drawing comparisons to Virat and Himself –
Yuvraj Singh might not have captained the Indian team, but he has captained a few IPL sides. He won the IPL twice, first with SRH in 2016 and then with Mumbai in 2019. Speaking further Yuvraj said "I was immature at that age, Virat was immature when he was captain at that age. But he (Pant) is maturing with time. I don't know how the support staff think about it, but I think he is the right guy to lead the Test team."You already have four Test hundreds. In terms of best wicket-keeper batsman, I see Rishabh could be the future legend"