It is a huge day for couples across the world as couples celebrate valentine's day. Various people take the social media route to show their love for their special person in life. Many Indian celebrities including the cricketers celebrate the day of love . Young Indian cricketer prithvi Shaw though was in the eye of the storm. The 23 year old swash buckling batter from Mumbai is trying to make a comeback to the Indian side. The young man from Mumbai was part of the Indian team for the recent three match T20 series against New Zealand.
Shaw' s latest posts raise eyebrows -
On Tuesday, while the world was celebrating Valentine's day, Prithvi Shaw came in for attention. The 23 years old batter posted on social media a picture of himself and Nidhi Tapadia soon came to light. The two are rumoured to be dating. What made the picture more curious was that it was captioned "Happy valentine's day my wifey". This particular caption had the social media users buzzing. The fans wondered if Prithvi Shaw has hidden marrige ot was he trying to tell that he was about to get married.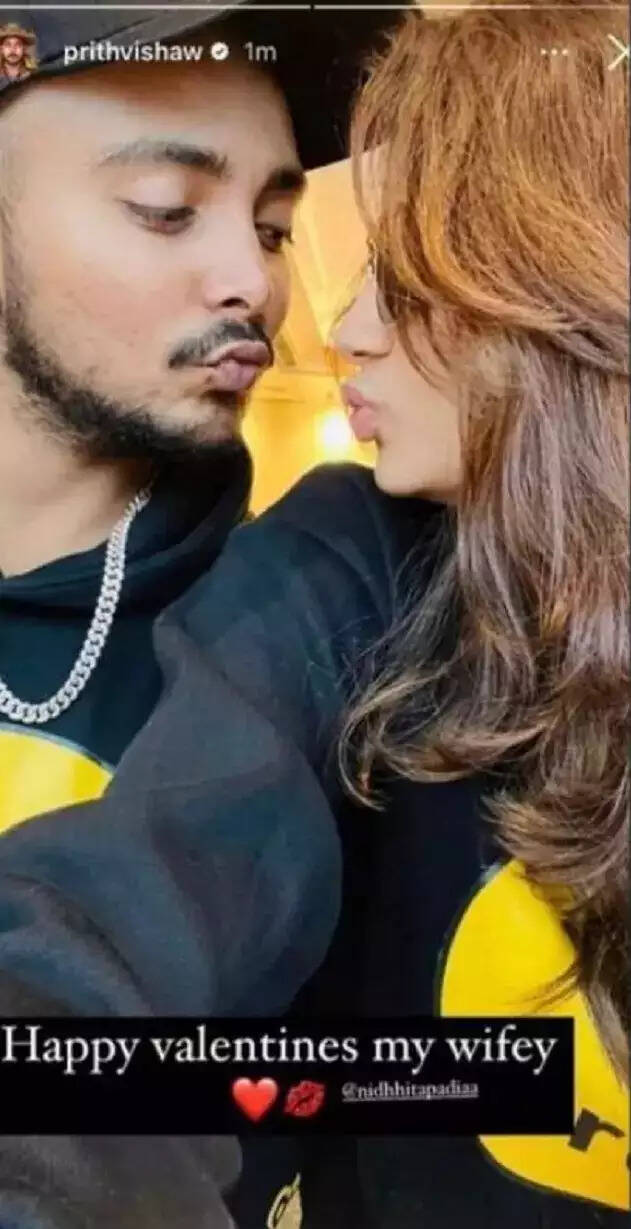 Prithvi Shaw shuts down rumours -
Once the reports came out, the man from Mumbai was quick to respond. Shaw took yo social media in a jiffy and wrote "someone editing my pics and showing stuff that I haven't put on my story or on my page. So ignore so ignore all the tags and msgs thnx ". The cricketers message then cleared the whole thing as this little message had the fans wondering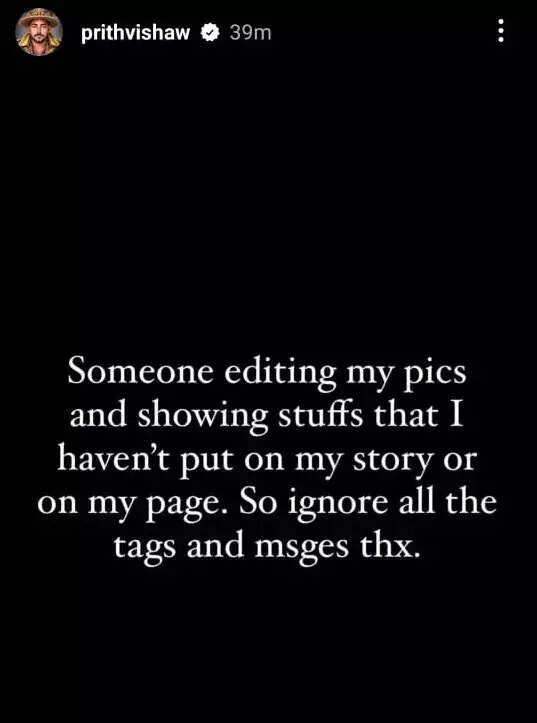 Shaw looking to make a comeback to the Indian team
Prithvi Shaw recently struck an imperious 379 during the Ranji trophy game versus Assam. Shaw went past the 377 scored by Sanjay manjrekar to record the highest score by Mumbai batter. This got him selected for the home 3 match series against New Zealand for the T20 series. Shaw did not play any of the games as India ran out winners with 2-1 margin under hardik Pandya.
Ignored despite scoring runs -
Shaw has been in impressive form in recent times. Shaw has scored runs for fun since his return to domestic cricket. Shaw will be looking to make his Indian comeback after yet another fruitful IPL season as he turns up to play for Delhi Capitals this season. The Indian selectors on the other hand have aleays asked Shaw to tighten up his defences.