Test cricket is the form of first-class cricket. India is one of the top most team in the history of cricket. And when it's already first-class cricket, then the team have to perform like a first-class game.
But for the last 2,3 years, the Indian top order is failing to show that terrific record. Especially against spin. Woeful numbers are continuously on the scoreboard. Cricket fans expect good numbers from the top order. They love to watch them play heroically. Either it's KL Rahul, Virat Kohli or any other top-order player. No matter its spin or pace. Top-order players have to perform like a pro.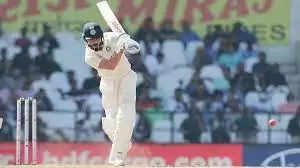 Fans are not happy seeing king Kohli's record in the test from the last 3 years against spin. Kohli has terrible numbers, he managed only 335 runs at a dreadful average of 25.8 across 22 innings while getting dismissed 12 times against spin in test cricket. Kohli has struggled equally against the right arm and the left arm spin.
Virat scored his last century in 2019 against Bangladesh. After that, fans haven't seen him playing like in test cricket. He is not at his best as he managed only 45 runs in two matches in the last test assignment against Bangladesh. Fans are eagerly waiting to see the comeback of King Kohli in white ball cricket.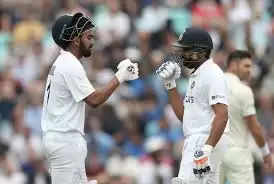 Now talking about another top-order player KL Rahul. He has the most woeful score in test cricket. In the last 10 innings across the format, Rahul scored only 125 runs averaging less than 35. But still, fans have faith in him and were expecting that he will make his comeback in the Border Gavaskar Trophy (BGT) as an opener. Rahul has failed to repay that faith and he scored only 38 runs in the first two tests. After all the odds and scores on the board, Shubhman Gill replaced KL Rahul in the third test against Australia at Indore. Shubhman Gill seems to be in his best form. He is scoring well in white ball. Now it's about the skipper, maybe a few years were bad for him but 2023 has something for the hitman. Rohit has an outstanding record as a test opener. He managed 1027 runs so far in 25 test innings at an average of 46.68. But sometimes Hitman also failed to face the spin.
India can not rely on these best cricketers despite playing at home. While they have many batters who can tackle the spin well. India and all the fans of test cricket hope that the top order can make their comeback stronger.